Esther Greter
Feminine Power Coach, ILP Coach, Yoga- und Meditation Teacher, Workshop Leader

Namasté, I'm Esther
A passionate yogini, life loving optimist, big thinking visionary and your coach.
I recognize, celebrate and support your true greatness and beauty. I empower you to become the best version of yourself and make your wildest dreams come true!
You're important. You're brave. You're right just as you are.
The world needs your dreams and vision.
Are you ready to live the most amazing version of you?
Stay up to date and receive our news!
My passion - for you!
You're important. You're brave. You're just right as you are.
The world needs your dreams and visions.
Find a love relationship or save your existing one? Realize your dreams or discover your potential? Remove obstacles or bring order to life? Reclaim your health or let your beauty shine?
Let's do it together!
Discover your greatness, mobilize your resources and live your potential. No dream is too unrealistic and no problem too big for us.
Let's get started.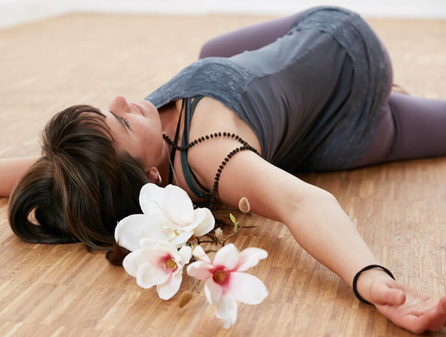 Hatha Yoga - Weekly classes
Relaxation, movement and joy. Find deep nurturance for body, mind and soul.
Weekly classes in small groups (men and women) in a relaxed and mindful atmosphere.
Monday 7pm - 8.15 pm - Hatha Yoga Mixed Level
Tuesday 5.45 - 7pm - Hatha Yoga Mixed Level
Where? Frauen Oase Bern, Hochfeldstrasse 49, 3012 Bern
Register HERE for your first class!
Resonanz

I am so touched by your radiant heart, and by the beauty and depth that you share in your teachings. I love doing Yoga with you.
Chameli Ardagh - Founder of Awakening Women Institutes www.awakeningwomen.com
Dear Esther. I am so grateful to have worked together for the last year. Your non-judgemental support and your immense creative visioning have been such an inspiration for me. The women who come to your coaching are blessed in profound ways. .
Diana Becker, Coach and Therapist
Esther's capacity to hold my vulnerability as well as my strength with Love and care had a great impact on my journey to move forward on my path to Greatness. She has the ability to see beyond childhood patterns and supported my vision for my future. With her sense of clarity and creativity she helped me to move past barriers and to start believing in my own abilities.
Diana Becker, Coach and Therapist
Esther is a gem. She is present, kind and cheeky in the sort of way that reminds you to stay in your power, to keep imagining the way forward with grace and possibility. She holds a great container for transformational work - if sexy, happy and fulfilled speaks to you I can't recommend her more highly. 

Amanda Tress, Feminine Power Coach, www.amandatresscoaching.com
Eine Yoga Lehrerin zu finden, welche mir 100% entspricht, ist ein bisschen wie ein 6er im Lotto.
Im Yoga gefordert zu werden, ohne überfordert zu sein. Den Körper kräftigen und dabei zur Ruhe kommen. In mir selber ankommen. Im Kreise von tollen Frauen das Frau sein feiern... All das finde ich bei Esther Kaliayoga Greter in der Yogini Lounge. Nachdem ich vom ersten Durchgang total begeistert war, freue ich mich auf den nächsten Durchgang. Liebe Frauen, ich kann euch Esthers Yoga Stunden von Herzen empfehlen.
Melanie Dellenbach
Ich möchte mich einfach mal wieder bedanken, dass du es immer wider schaffst, mich dort abzuholen, wo auch immer ich gerade stehe. Dass gute Lebenssituationen mit deinem Yoga noch geniessbarer werden, und schlechte Momente gar nicht so tragisch wirken, ist immer aufs neue bemerkenswert. Ich danke dir, hast du mir die Welt des Yogas eröffnet wir niemand anderes. Hätte nie gedacht, dass dies für mich mal so unentbehrlich werden könnte..
Nanuschka Boleki
Ich finde kaum die richtigen Worte, um dir zu sagen, mit wie viel Dankbarkeit und Wärme es mich erfüllt, an all die schönen und intensiven Momente zu denken, die wir als Gruppe zusammen verbringen durften. Aus Fremden werden Schwestern in so einer kurzen Zeit.

Dieser Kreis hatte wirklich heilende Wirkung. In meinem Inneren wurde so vieles umgekrempelt und ich bin zutiefst berührt, voller Energie und Stärke. Ich hätte das niemals für möglich gehalten.
Tatjana Pürro
"Die Frauengeheimnisse sind mehr als nur ein Kurs, es ist eine tiefe Lebensweisheit, die so achtsam und sanft vermittelt wird, getragen von der Liebe."
Xenia Schild
"Es war dieser Moment, in dem ich es ganz genau spürte: Es ist ok wie es ist. Ich darf loslassen. Ich darf mir verzeihen. Genug gelitten. Ich bin richtig so. Nein, mehr noch, ich bin wunderbar. Im Kreis der Frauen und dabei ganz bei mir durfte ich eine neue Seite im Buch meines Lebens aufschlagen."
Rebekka Salm